NEVERknead is now a PARTS KIT
Now more affordable than ever, with the same essential parts that have been the gold standard in polymer clay conditioning for over 7 years.
You provide the arbor press and assemble it (don't worry: it's easy and I guide you though step by step) and you have a machine that will exceed your expectations. I'm confident the Parts Kit will work for you and I'm here to answer any questions you may have.
-- Deb | Inventor + Founder of NEVERknead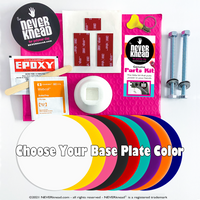 The NEVERknead Parts Kit
For more than 7 years NEVERknead has been the leader in polymer clay conditioning.
Now available in a Parts Kit! Discover how quick and easy it is to create a machine that conditions polymer clay without painful kneading!
You provide the half-ton arbor press and put together a powerhouse machine.

SAVE TIME * SAVE YOUR HANDS!
CLICK HERE TO LEARN MORE & ORDER
Attention Polymer Clay Crafters and Artists -- Until Now You Had 3 Choices.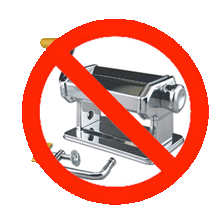 PASTA MAKER
*shreads polymer clay
* time-consuming
* clean up between colors
* adds air bubbles to your polyclay
Great for making uniform sheets of polymer clay, but NOT an effective efficient tool to condition your polyclay.
HAND KNEADING
* painful
* hand callouses
* slow
I developed a painful condition in my neck and shoulders from years of kneading and was faced with the reality of having to stop making my poly clay art.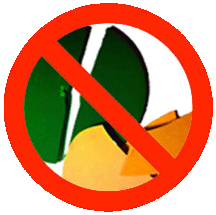 POTENTIAL BREAKAGE
If your polymer clay is not properly kneaded (conditioned) it is not as strong and breaks easily.
You don't want that either.
So, what to do??
Now you have a better choice
Now there is a new choice.
Easy. Faster. No Pain.
All in a Parts Kit that assembles fast so you can get to work quick!
NEVERknead FEATURES
SAVES TIME
* conditions clay smooth and ready in no time - even the dreaded crumblies!
* requires very little physical exertion - simply turn the lever
* kneads small and large blocks of clay with 1/2 ton of pressure
* FASTER clay conditioning - faster than manual kneading or pasta machine
* FASTER color mixing / blending
* great for TEXTURE stamping
* kneads all brands of clay including Sculpey, Fimo, Kato, Cernit, Pardo and more!
* can also be used for ceramic clay (pottery) WEDGING!
EASY QUICK CLEAN UP
* takes up very little space in your studio - just 9" deep x 4" wide x 10" tall
* easy quick clean up between colors - baby wipes work great!
* heavy duty cast iron and steel construction for years of use
* optional (but recommended) clamp down - this baby weights nearly 20 pounds!
* easy assembly
* woman-owned, invented, and made
* 30 Day Risk Free Guarantee
* 5 Year Warranty
* best of all: you NEVER have to KNEAD your polymer clay by hand again
SPECIFICATIONS
Base Plate diameter: 4 inches

Stomper diameter: 2-1/2 inches

Maximum distance between Base Plate and Stomper: 3 inches

You receive the essential propietary parts that have made the NEVERkned the leader in polymer clay conditioning the world over
Polymer Clay Experts Weigh in on The NEVERknead
Read what some polymer clay experts such as Lisa Pavelka, The Polymer Clay Tutor Cindy Lietz, Katers Acres, pcPolyzine™, and more say about The NEVERknead.
Seeing Is Believing!
Start to finish clay conditioning
unopened polymer clay pack ready in
2 minutes 12 seconds!
Great for color blending too!

Woman Invented, Woman Owned
My name is Debra Ann.
I'm a polymer clay artist.
And I was in pain from kneading.

So I invented a solution.

The NEVERknead Parts Kit ships from Los Angeles California
Order securely online or call in your order
Call or text Deb
(323) 640-0003
Mon - Fri, 10am - 5pm
Pacific Time